Product description
The Lazy Otter allows you to be partially submerged in the water versus floating on top of it. This allows you stay cooler and enjoy your time relaxing in the water, making this the ideal Pool & Lake Float.
Designed in the United States, It is made of high quality materials so it can last you many years with proper care.
The Lazy Otter's unique design allows you to fold it up for easy storage and convenience.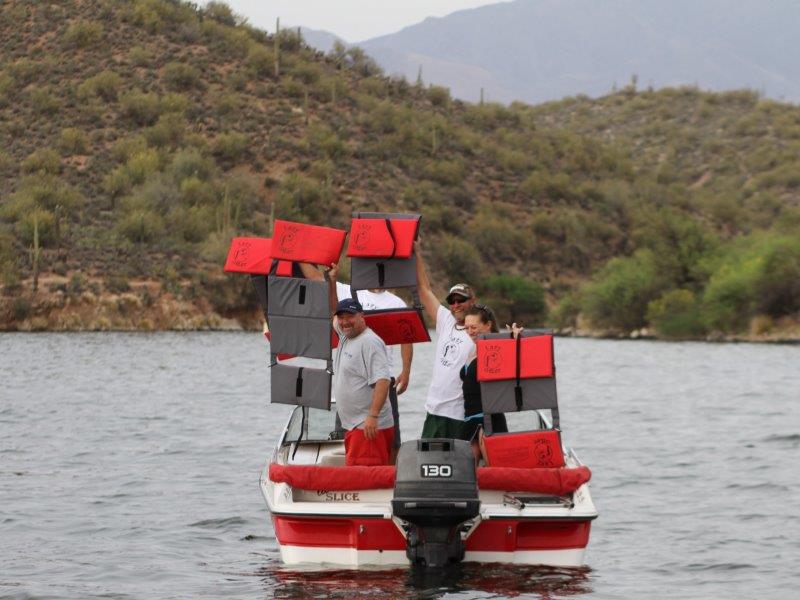 Product highlights
Stores easily, so it doesn't clutter your pool area or boat deck.
No Inflation Required
Has many uses inside and out of the water.
Built to last with industrial strength material.
Multi-position, Sit in the water,  Lay in the water,  A floating Table, or our famous Lazy Otter position.
This is a great gift idea for the outdoors-man in your life or for the pool fanatic in your life.

Built For The Water
As the inventors of the world's first panel flotation device, we are pioneers in our industry, setting the standards and trends for the rest to follow.
Safety
Our product is fun to use, but it is not a life preserver. THIS DEVICE SHOULD NOT BE USED BY ANYONE WHO CANNOT SWIM OR NEEDS SUPERVISION WHILE NEAR OR IN WATER.
Care and Cleaning
We highly recommend that you rinse your Lazy Otter after using in chlorine or salt water to eliminate the white residue. This will help you enjoy your new device for longest possible time.